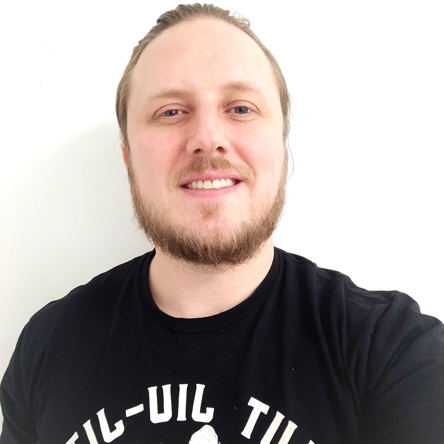 Jake McKenna
Who am I?
Hi, I'm Jake, a certified personal trainer, lover of strength training, grappling, & yoga, as well as a current MSc Physiotherapy student at Glasgow Caledonian University
My coaching philosophy is rooted in the belief that mental & physical strength go hand in hand, & that true health & wellness are achieved when we focus on both. Your body is the resource to help you achieve this & I'm here to help you unlock your true potential
What I do
I work with my clients to develop a personalised plan that incorporates not only exercise & nutrition guidance, but also mindfulness & self-care practices.
My training style is dynamic & adaptable to each client's needs, goals, & abilities. I believe that everyone is unique, & therefore requires a personal approach to training.
One of my primary goals is to empower my clients to become self-sufficient in their fitness journey. I want to help them develop the knowledge & tools necessary to continue their fitness journey even after our sessions have ended.
My experience & expertise in coaching have allowed me to work with a diverse range of clients, from wheelchair users to combat sports athletes. I believe that fitness is for everyone, & I am committed to creating a safe & inclusive space for all my clients.
What I offer
Full Gym based programmes
Nutrition Advice
Qualifications
Level 3 Personal Training
BSc (Hons) Sports Science
Give feedback about this page