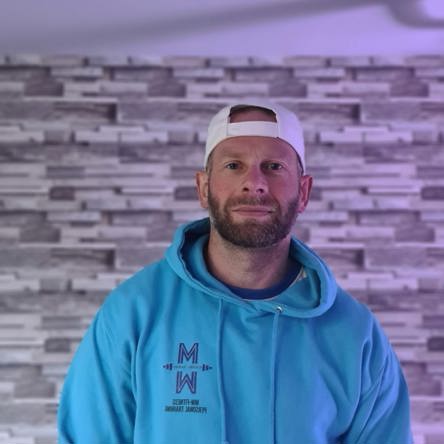 Murray Watson
Who am I?
My name is Murray Watson and I've been in sport and fitness for 27 years. In that time I've worked with various councils in sports development and active schools. I worked in sports coaching and delivered a multitude of sports over the years. I enjoy sports performance and have personally trained clients in this area. I worked with a few professional football teams at the grassroots and academy levels before transitioning to personal training. Personal Training has been my passion for over 30 years and learnt a lot from strength and conditioning coaches from University. I love working with people and the ability to transform someone's life is the most rewarding aspect of personal training.
What I do
I'm a personal trainer with 25 years of sports and fitness experience. My mission is to support clients to become physically, mentally and emotionally stronger in life. I have helped clients to enhance their lifestyle through establishing new habits, including becoming stronger, fitter and more confident in exercise and daily living. My success is ongoing and therefore each client that comes through my academy is attended to with professionalism and attention.

My expertise is to help clients lose fat, gain serious muscle and change their body shape. I'm in the process of completing my GP Exercise Referral qualification.  I have worked with patients on rehab and with various conditions who have been happy to sign up with me. 
Check my Facebook page (MW-Fitness), my Instagram page (ptmwfitness) and my website for more information www.mw-fitness.co.uk 
What I Offer
Fortnightly Check Ins           
Nutritional Advice
Meal Plans
Training Apps 
Food Tracking Apps
Group Calls
Strength and Conditioning
Injury/Rehabilitation
Qualifications
Level 3 Personal Trainer
Level 2 Gym Instructor
BA In Sports Studies
Advanced Training Systems
Kettlebell Qualification
Boxing & Padwork
Contact Details
Instagram - ptmwfitness
Facebook - MW-Fitness
Give feedback about this page